Welcome to Our Lady of Peace Parish! 
You are invited to join our Parish Community!  Please introduce yourself to me after Mass as you leave!
Father Nicholas Pavia, Pastor
If you are new to our community, please visit the Parish Center across the street from the Church.  There you will be able to fill out a registration form and purchase Mass cards. Also, be sure to give us your email address so that you may be included in the FlockNotes program.  This is our primary method of communication within the Parish.  If you would like to make an appointment to meet with Fr. Pavia, contact Jean in the Parish Center or call 203-377-4863. Check our bulletin for Mass schedules and events at Our Lady of Peace.
CHRISTMAS COOKIE SWAP!
6:30 to 8:00 pm

Parish Hall
(No snow date)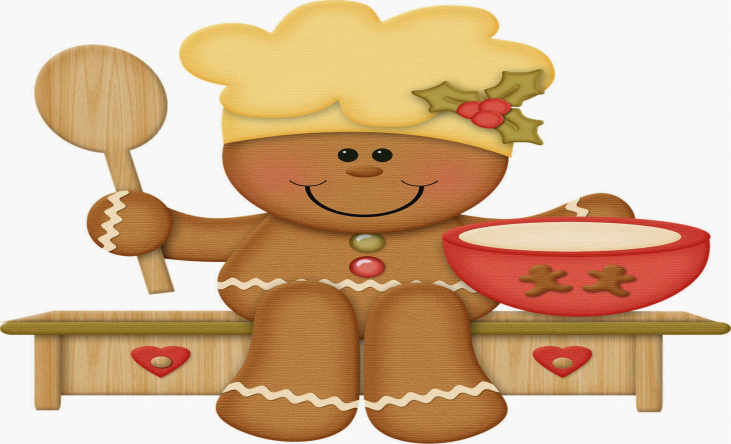 Each participant will

make 5 dozen

of your favorite Christmas cookie! Bring one dozen to share and eat on the night of the cookie swap. Package the other 4 dozen cookies in half- dozen packages (total of 8 packages). After the swap, you will leave with a variety of 4 dozen DELICIOUS HOMEMADE cookies to share with family and friends!
IMPORTANT THINGS TO KNOW:
Please

MARK

each cookie package with the name of the cookie and YOUR name, so we can know who made what! You CAN make cookies with nuts or nut butters but CLEARLY MARK each package as containing nuts.
If you would like to share your cookie recipe, bring copies OR email your recipe to me (Mary) by
Nov. 27th

and I will type and copy it to share.
It is recommended that you choose a cookie that keeps or freezes well.
Packaging can be as simple as a small plastic bag… or be creative – your choice!
All cookies must be homemade – No bakery cookies, please!
ALL ARE WELCOME!
Please RSVP BY

November 27th

so we can plan appropriately!
Questions? Call Mary!
Monthly Calendar of Events
CONGRATULATIONS MARYANN PALMIERO!
Faith Formation Calendar
OLP Car Raffle & Silent Auction
Mass Times
Saturday Vigil Mass~ 4:30 p.m.
Adoration of the Blessed Sacrament is available
3:30-4:15 pm.

Sunday~ 8:30 a.m. and 11 a.m.
Adoration is available 7:45-8:15 and 12:15-1:00.

Sunday evening Mass ~ 4:30 p.m.
Adoration of the Blessed Sacrament is available during the Divine Mercy Holy hour; 3:00-4:00.There is a short biblical reflection followed by quiet prayer time.

Daily Mass Schedule:
Adoration of the Blessed Sacrament is available 30 minutes prior to the daily 8:30 a.m. Mass.

Monday~ 8:30 a.m.

Tuesday~ 12:30 p.m.

Wednesday~ 8:30 a.m.

Thursday~ 8:30 a.m.

Friday~8:30 a.m.

Rosary prayed after daily Mass.

Saturday 8:00 a.m. Communion Service

Holy Days of Obligation Mass times:
5:30 Vigil Mass
8:30 a.m. Mass
6:30 p.m. Mass

Sacrament of Reconciliation: Saturdays~3:30 to 4:15
or by appointment.
100th Anniversary of Our Lady of Fatima Rosary for Peace
Fr. Mike Shmitz
Facebook
Formed!
FORMED
The best in Catholic content all in one place.
to sign in and create an account
use Parish Code: 4f51e5
Learn more about your Catholic Faith
Office Hours
Parish Office Hours:

Monday, Wednesday, Friday: 9:00 a.m. until 4:00 p.m.

Tuesdays and Thursdays: 9:00 a.m. until Noon

Prayer for a Family
O'Mary, loving Mother of Jesus, and our Mother, pray to Jesus for our family;for all the families of the world, to guard the cradle of the newborn, the schools of the young and their vocations. Blessed Saint Joseph, holy guardian of Jesus and Mary, assist us by your prayers in all the necessities of life. Ask of Jesus that special grace which He granted to you, to watch over our home at the pillow of the sick and dying, so that with Mary and you, heaven may find our family unbroken in the Sacred Heart of Jesus. Amen.
Outreach
Reaching out ...
Outreach
Gifts and Bequests
Gifts and bequests to Our Lady of Peace Church are gratefully accepted.
When your loved one dies, please consider asking family and friends to make a donation to "Our Lady of Peace Sanctuary Fund" in special memory of the deceased. Also,it is helpful to include this wish with the Obituary Notice.
Please remember Our Lady of Peace Parish in your Estate Planning, your generosity is valued and appreciated.
Your Giving
ONLINE GIVING

We welcome you to try OnLine Giving.
An easy way to support your Parish.
Just go to the link below to learn more and to register.
https://www.osvonlinegiving.com/119
FlockNotes!
Keeping our parish up to date with FlockNotes
This is our primary method of communication for Our Lady of Peace Parish. Please see the FlockNotes page for more information regarding registering your e-mail address and/or cell phone number in order to receive communication notices. Thank you.



Weekly reading
Weekly reading
Readings for the Week of November 12, 2017
© Liturgical Publications Inc
Vatican News
11/17/17 8:53 am
11/16/17 1:11 pm
11/16/17 12:07 pm
Keeping Our Faith Real with Busted Halo
11/17/17 3:05 am
11/15/17 3:15 am
11/13/17 2:02 am
Our Lady of Peace Roman Catholic Church